While it's easy to feel help­less wit­ness­ing the dev­as­ta­tion in Japan from afar, there is always some way to con­tribute. Every bit — how­ever small — helps. And once again the design com­mu­nity has come together to show an out­pour­ing of sup­port. Here are just a few of the prod­ucts that have cropped up whose pro­ceeds will directly ben­e­fit those affected by what is now a triple cri­sis for the coun­try and its people.
Scout Books has released this three-pack of blank books, fea­tur­ing a sim­ple red heart on the cover. 100% of the pro­ceeds will go directly to Mercy Corps and their relief efforts.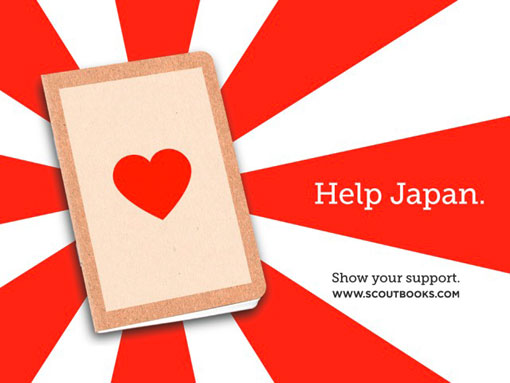 Rising Sun is a new print by Jesse LeDoux that is avail­able through Tiny Showcase. The 18″ x 24″ screen print fea­tures a high-gloss white ink and is printed on an envi­ron­men­tally cer­ti­fied paper. $25 from each print will be donated to the Red Cross's relief efforts, and the unsigned ver­sion will be avail­able from March 15th to 29th.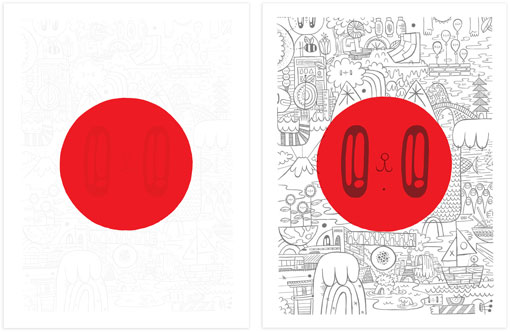 Bryan Flynn of Botto Arts has devel­oped this strik­ing cherry blos­som sym­bol, which is avail­able in print and but­ton form through March 25th. He will also send a free but­ton to the first 50 peo­ple who con­tact him that have donated at least $10 to the relief efforts.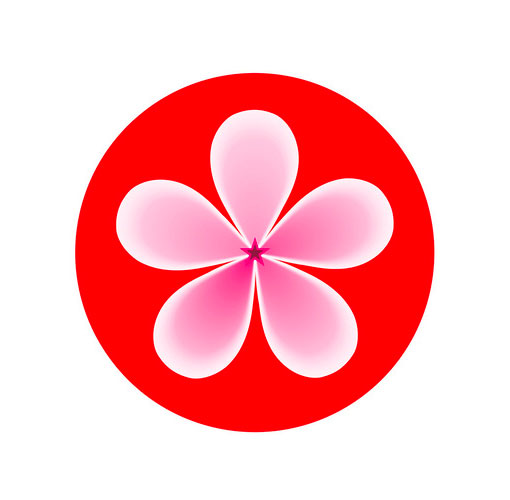 And of course if you'd pre­fer to donate directly with­out pur­chas­ing a prod­uct, please visit the Red Cross, the Japan Earthquake and Tsunami Relief Fund, or ShelterBox. Our hearts go out out to all those affected by this crisis.