Behold Jay B. Sauceda's lat­est project, All Around Cowboys, a series of por­traits from the Cowboy Poetry Gathering in Alpine, Texas. I espe­cially love the fact that he's included lit­tle anecdote's next to each por­trait. I've included a few below, but be sure to click here to check out the whole set.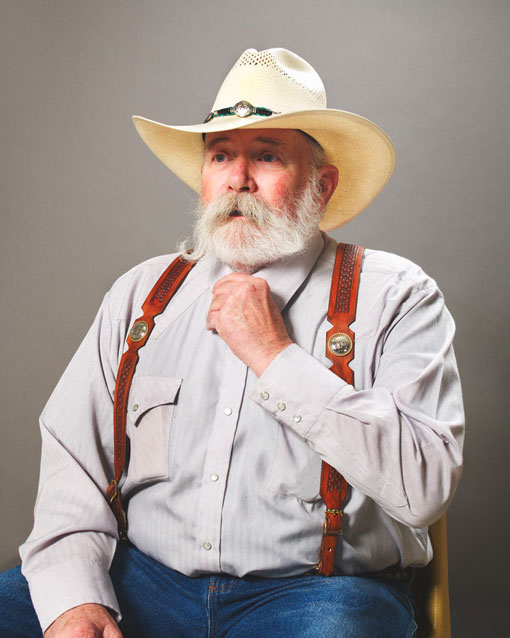 He says he's "spin­nin' guns and twine. Spinnin' yarns that rhyme." I'm not sure exactly what he meant by that.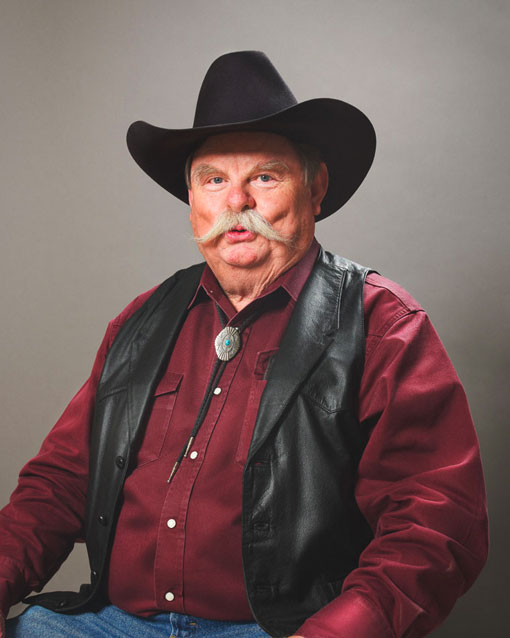 Jim requires very lit­tle intro­duc­tion. He's a poet and a char­ac­ter who hails from Dublin, Texas.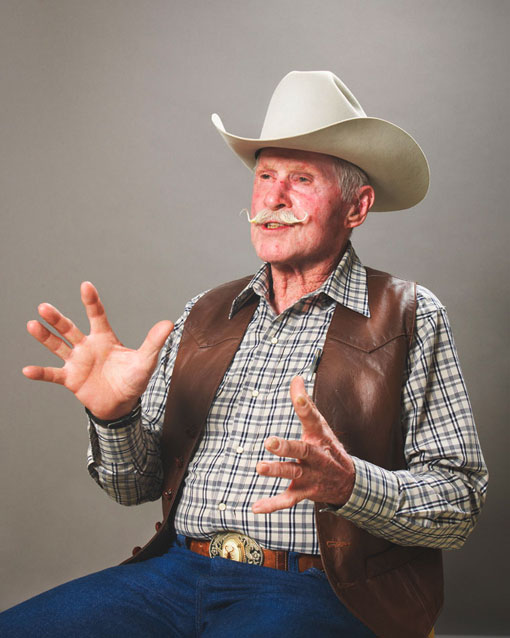 He's a Cowboy for Hire. Not really "for hire" per se, but is a mem­ber of a folk cow­boy band called Cowboys for Hire.