I'm so excited about this next project that designer Leen Sadder, a grad­u­ate stu­dent in the SVA Designer as Author pro­gram, con­cep­tu­al­ized. For Stefan Sagmeister's class, "Can design touch someone's heart?", Leen chose to dress up as Mary Poppins and escort umbrella-less New Yorkers across the street on a rainy day. How great is that? In addi­tion to the idea being pretty damn smart, she also adorned the umbrella with some beau­ti­fully hand-lettered lyrics to A Spoonful of Sugar. You can check out a few more images of the process and results right here.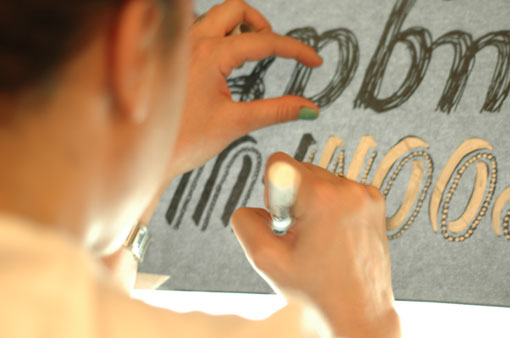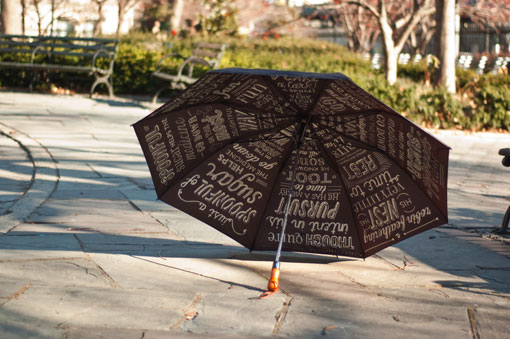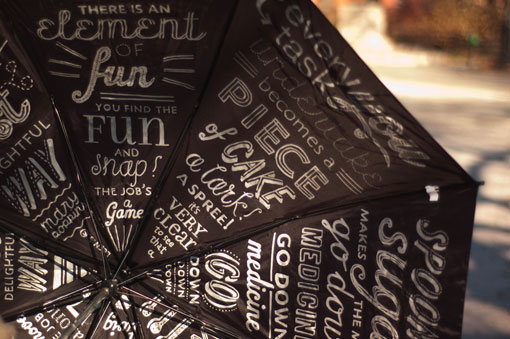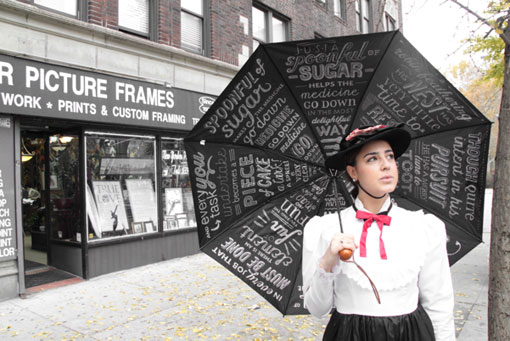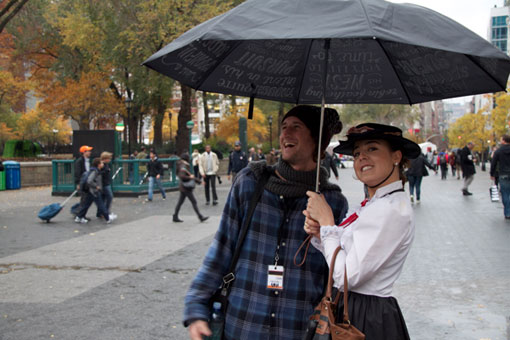 Leen also handed out chocolate-dipped spoons, tagged with the mes­sage, "Sometimes all you need is a spoon­ful of sugar."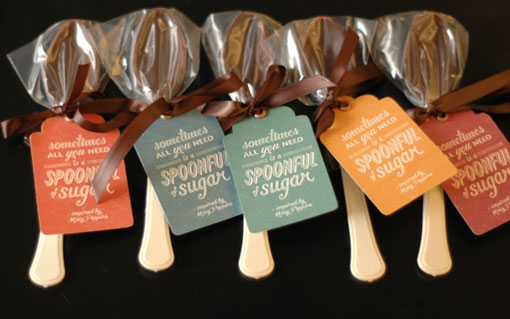 Additionally, the Spoonful of Sugar project has a face­book page where some recip­i­ents com­mented about their experiences.