The Kate Spade brand is one of my favorites, when it comes to both their prod­ucts and their mar­ket­ing efforts, so it's great get a peek into the port­fo­lio of one of their design­ers, Katie Evans. This par­tic­u­lar piece intro­duced their new Live Colorfully cam­paign for 2011.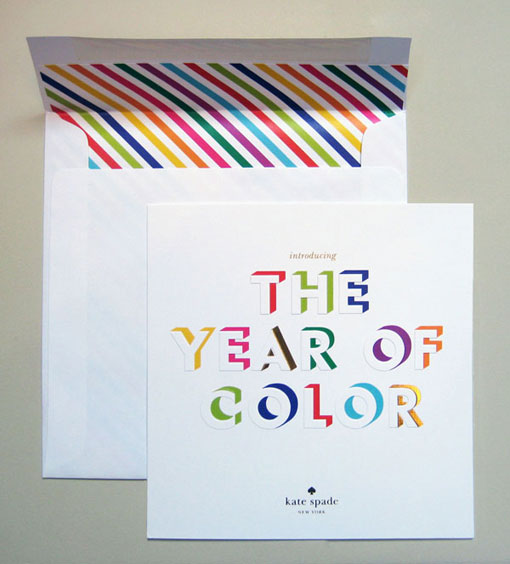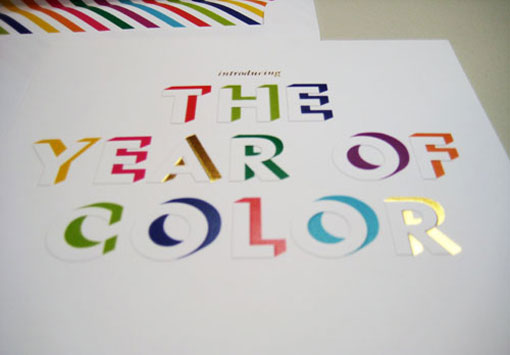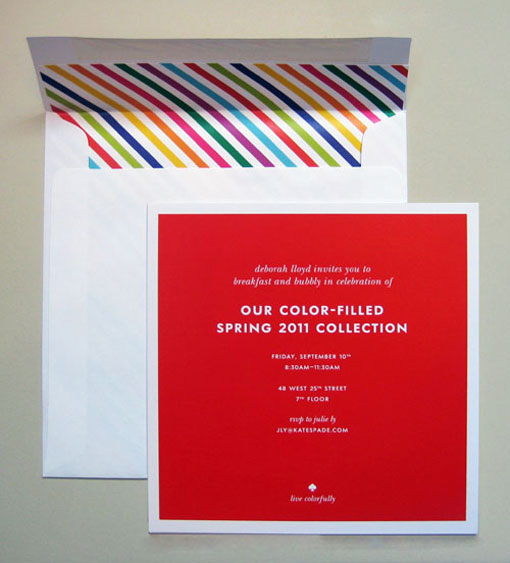 By the way, if you haven't already seen the Live Colorfully cam­paign on the site, it's def­i­nitely worth check­ing out. Each month they'll build a col­lec­tion around a par­tic­u­lar color, start­ing with red. And in addi­tion, they've worked with var­i­ous artists to cre­ate cus­tom prints and short films to fur­ther cel­e­brate each color.
If Kate Spade does one thing right with their mar­ket­ing, it's cre­at­ing a whole world of expe­ri­ences beyond their prod­ucts. They're con­stantly com­ing up with new cre­ative efforts that both embody the brand and increase cus­tomer loy­alty. And as a result you've got one fiercely devoted group of peo­ple who are per­son­ally invested in all aspects of the brand.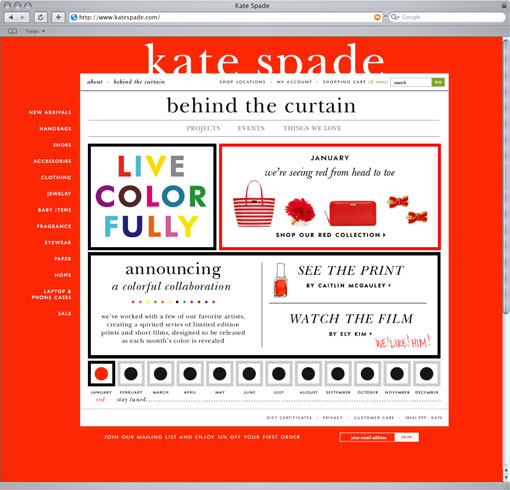 via Allan Peters