This morn­ing I'm excited to intro­duce to you 1200 Posters, a new project from Aaron Perry Zucker and Big New Ideas. On the twelfth of each month through November 2011, a limited-edition, 5 color silk-screened poster will be released. Each month a new artist will be fea­tured, who will con­cep­tu­al­ize and cre­ate a poster based on a quote from Margaret Wheatley's Turning to One Another (see below for the full text), and the pro­ceeds will ben­e­fit that artist directly. This month's print fea­tures the work of illus­tra­tor Catherine Chi, which you can view and pur­chase right here.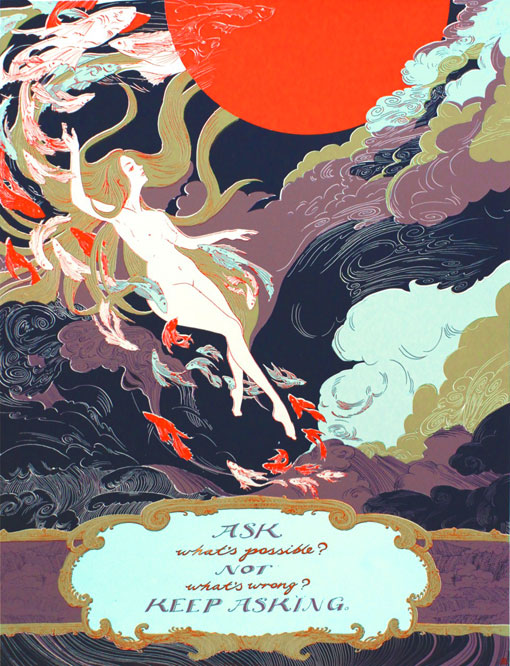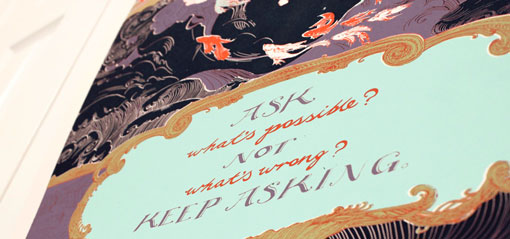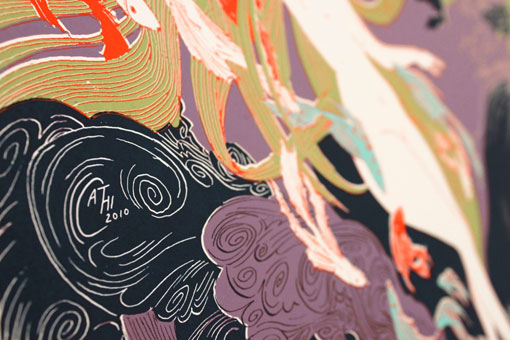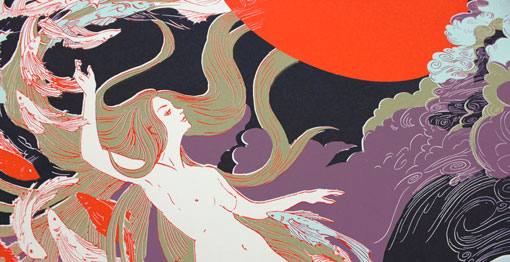 There is no power greater than a com­mu­nity dis­cov­er­ing what it cares about.
Ask "What's pos­si­ble?" not "What's wrong?" Keep ask­ing.
Notice what you care about.
Assume that many oth­ers share your dreams.
Be brave enough to start a con­ver­sa­tion that mat­ters.
Talk to peo­ple you know.
Talk to peo­ple you don't know.
Talk to peo­ple you never talk to.
Be intrigued by the dif­fer­ences you hear.
Expect to be sur­prised.
Treasure curios­ity more than cer­tainty.
Invite in every­body who cares to work on what's pos­si­ble.
Acknowledge that every­one is an expert about some­thing.
Know that cre­ative solu­tions come from new con­nec­tions.
Remember, you don't fear peo­ple whose story you know.
Real lis­ten­ing always brings peo­ple closer together.
Trust that mean­ing­ful con­ver­sa­tions can change your world.
Rely on human good­ness. Stay together.