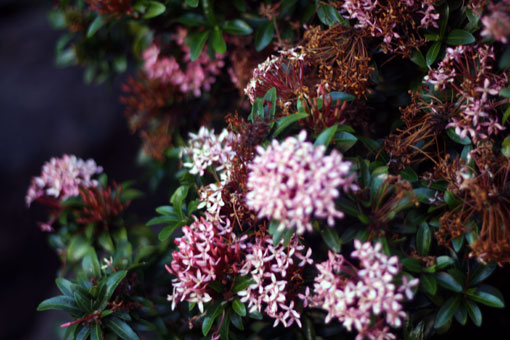 Hello again read­ers! It's been awhile.
This week we'll be back to nor­mal (aside from the absence of Monday Quick Links), so hope­fully you've stuck with me dur­ing this break. And in honor of my recent trip, I'll also be throw­ing in some Hawaii-related posts, fea­tur­ing Hawaiian prod­ucts, brands and design that we dis­cov­ered while we vis­ited Maui.
Now that the wed­ding is behind us, we'll be resum­ing lots of long and short term projects that have been put on hold, includ­ing the redesign, and reg­u­lar post­ing of Let's Talk top­ics, on which we will keep you posted about the progress. If you have any ideas of your own, shoot us an email (link at right). We'd love to hear from you.