It seems that these days design­ers are step­ping up to do their part any time tragedy strikes, and the lat­est unfor­tu­nate sit­u­a­tion in Nashville is no dif­fer­ent. Two design­ers con­tacted me recently to let me know about posters they've cre­ated to sup­port the relief efforts, so I of course had to share.
First, this one by Alex Pearson of Family Tree Design: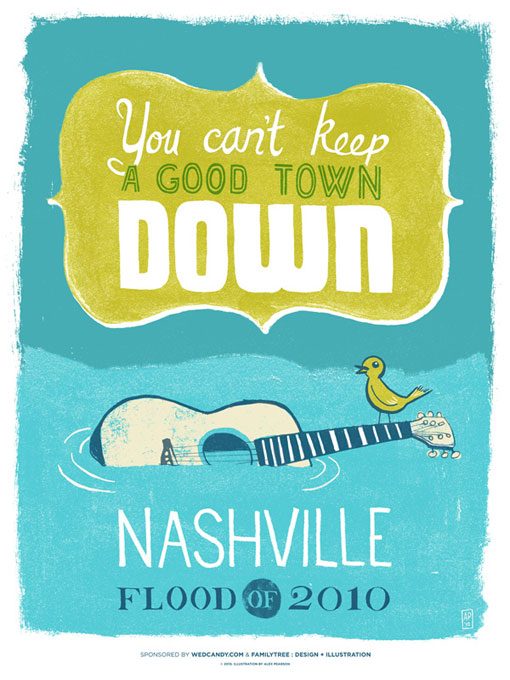 And sec­ond, this one by Monkey Ink Design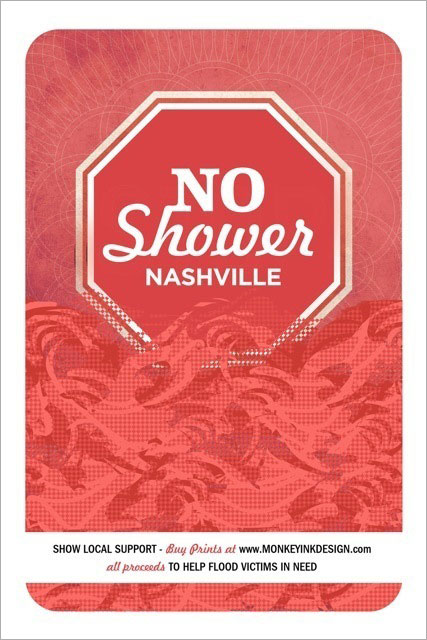 So check them out and pick up a print to show your support!