In Other Words is a self-initiated project from stu­dent Patrycja Zywert. The pri­mary goal of the was to explore the effects of texts­peak on human lan­guage, and express how falling into that pat­tern lim­its our capac­ity for self-expression. The project ended up result­ing in a series of four silkscreened posters that fold into indi­vid­ual book­lets, mak­ing a com­plete package.
Definitely an inter­est­ing idea in my opin­ion — LOL, whether spo­ken or typed, is a per­sonal pet peeve of mine. So I'll be inter­ested to see where this goes.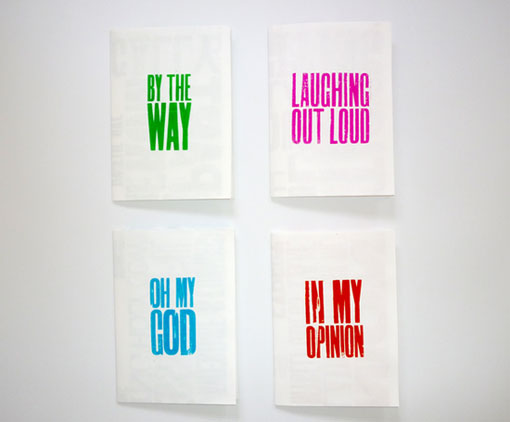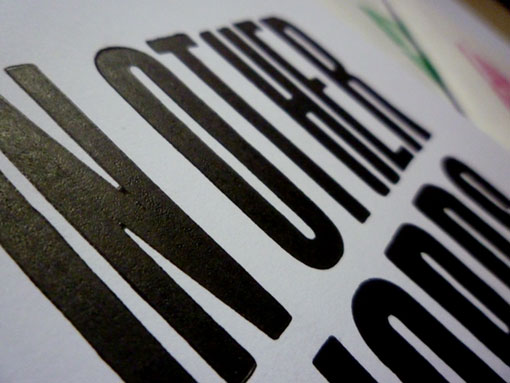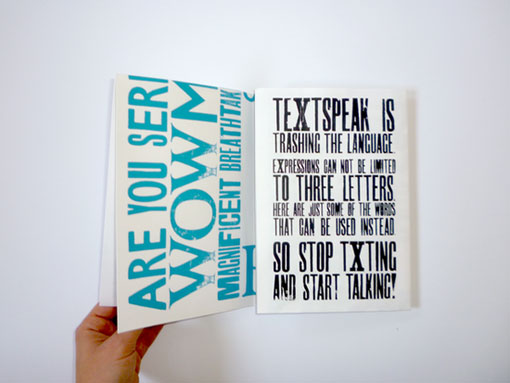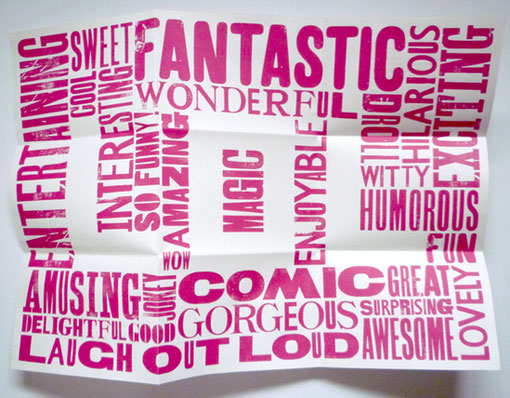 For more details from Patrycja's point of view, click here.