Infographic designer extra­or­di­naire, Nicholas Felton, has just released his 2009 annual report. Each year I con­tinue to be inspired by the new ways he comes up with to both record and visu­al­ize infor­ma­tion. This time around Felton col­lected the data through online sur­veys, by request­ing var­i­ous infor­ma­tion from those with whom he had mean­ing­ful encoun­ters each day. Then the results were grouped into big pic­ture cat­e­gories like Relationships and Activities, and then bro­ken down from there.
You can pre-order the print ver­sion in his shop, which is cur­rently being let­ter­pressed by Swayspace, which I would highly rec­om­mend. I own the past three ver­sions so I can per­son­ally vouch for the quality.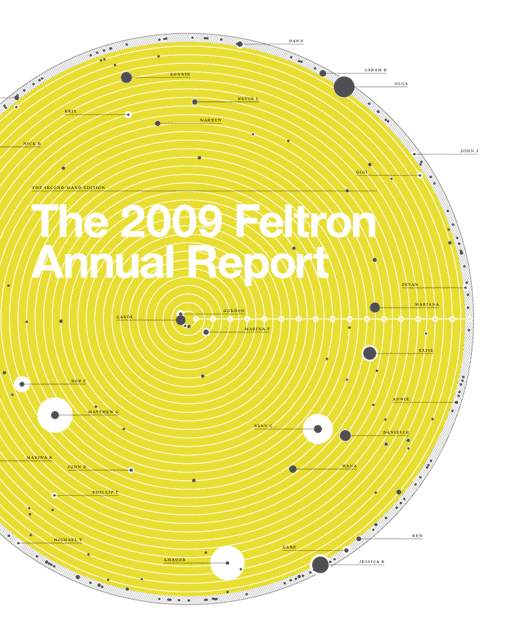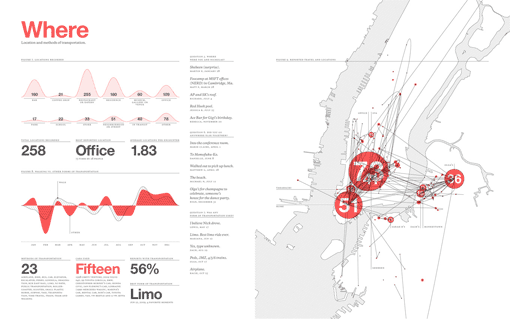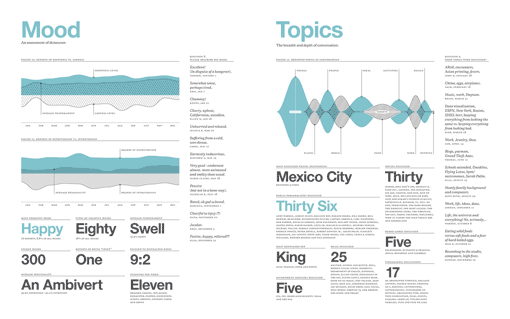 Definitely make sure to click over to his site for larger images so you can get a bet­ter look at all the details.