As pre­vi­ously men­tioned, this week I've taken off to the Outer Banks for a much-needed vaca­tion. And lucky for me, I've got some great blog­ger friends who agreed to guest post while I'm gone. The last blog­ger you'll be hear­ing from is Dylan of OK Great.
Hello!  My name is Dylan and I'm part of the OK Great crew. I'm a recent trans­plant to middle-of-nowhere in NC and I spend 9 – 5 at Flywheel Design in Durham. Design Work Life has been an every­day read for a long time now, so when Courtney asked me to guest for a day, I jumped at the chance! Let's get to it…
Meet Miguel Arias a Cuban + Puerto Rican illus­tra­tor liv­ing and work­ing in San Fransisco.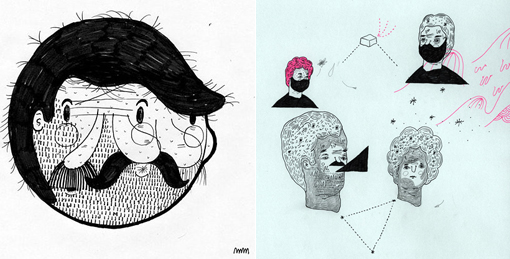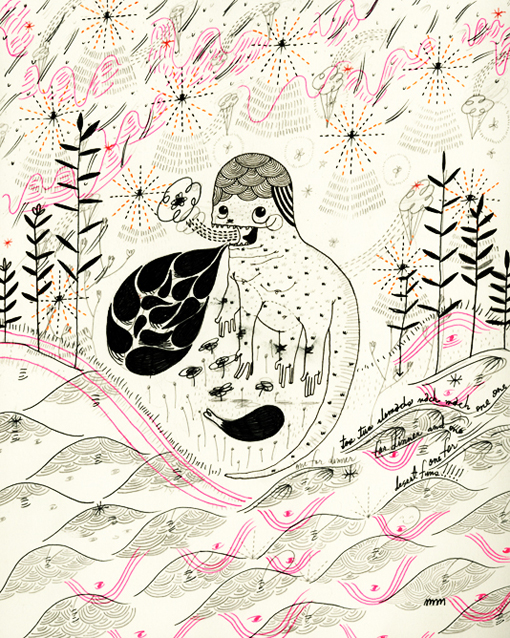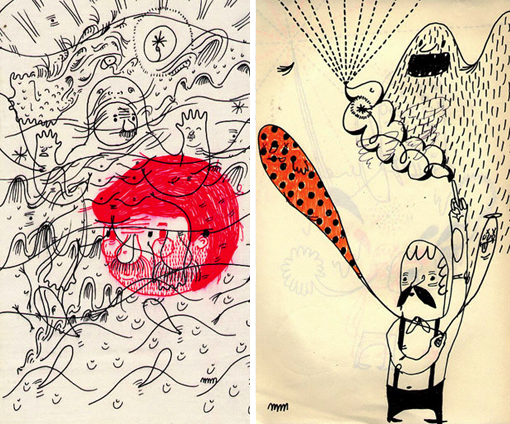 There's a clear dan­ger present in a lot of the dreamy, oth­er­wordly illus­tra­tion work that's been pep­per­ing the inter­net lately, and that's cross­ing the line between being child­like and, well, child­ish.  Miguel mas­ter­fully tip­toes just barely on the right side of the line and I think the result is that much more charming.
Miguel, you're awesome.