As pre­vi­ously men­tioned, this week I've taken off to the Outer Banks for a much-needed vaca­tion. And lucky for me, I've got some great blog­ger friends who agreed to guest post while I'm gone. Today you'll have the plea­sure of hear­ing from Janine of Uppercase.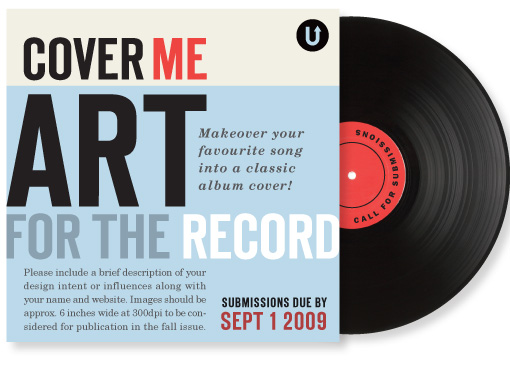 Taking some of the clas­sic fun fea­ture of typ­i­cal fash­ion mag­a­zine, we apply the makeover con­cept to graphic design in UPPERCASE mag­a­zine. In the launch issue, Courtney pro­vided an excel­lent sub­mis­sion for our "makeover" sec­tion in which we asked read­ers to redesign a book cover.
For the upcom­ing fall issue, we are ask­ing read­ers to redesign their favourite LP, CD or MP3 into a clas­sic 12-inch album cover. To find out more about this call for sub­mis­sions and other ways that you can par­tic­i­pate in the mag­a­zine, please click here.