As pre­vi­ously men­tioned, this week I've taken off to the Outer Banks for a much-needed vaca­tion. And lucky for me, I've got some great blog­ger friends who agreed to guest post while I'm gone. Today you'll have the plea­sure of hear­ing from Ellie of Mint.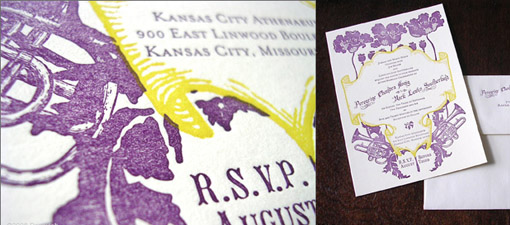 Hi, I'm Ellie from Mint. I'm a graphic designer in Durham, NC and I work for the design stu­dio Flywheel. On the side, I design wed­ding sta­tionery and just launched my shop Hello Tenfold. I'm a long-time fan of Design Work Life and am really excited to be guest blog­ging for Courtney today!
First up is design stu­dio Decoylab. I ran across Decoylab in some logo design book, and instead of brain­storm­ing for my own logo project like I meant to, I spent a lot of time dig­ging through their site. In addi­tion to won­der­ful typog­ra­phy, illus­tra­tion, and a great sense of color, Decoylab has a shop where they sell posters and clocks among other things.