As pre­vi­ously men­tioned, this week I've taken off to the Outer Banks for a much-needed vaca­tion. And lucky for me, I've got some great blog­ger friends who agreed to guest post while I'm gone, start­ing with Jane of sim­ple + pretty.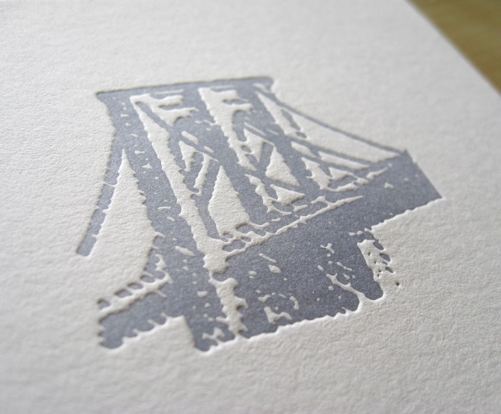 For my final post today (and since Courtney's a bride-to-be), I thought I'd share a very fun wed­ding invi­ta­tion cre­ated for a cou­ple mar­ry­ing in Brooklyn, by Shelley at Albertine Press. I really like the mad-lib reply card. Exactly the spot to slip in a bit of humor …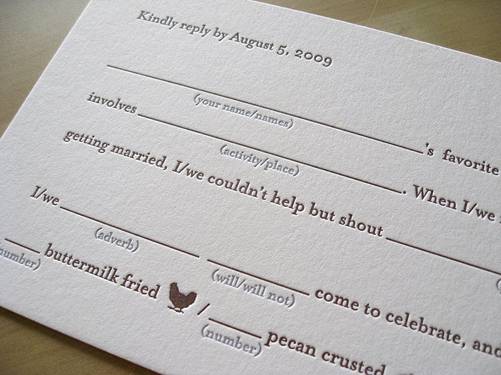 images from albertine​press​.blogspot​.com
Thanks, Courtney, for the oppor­tu­nity to guest blog! Hope you're enjoy­ing some well deserved time off.