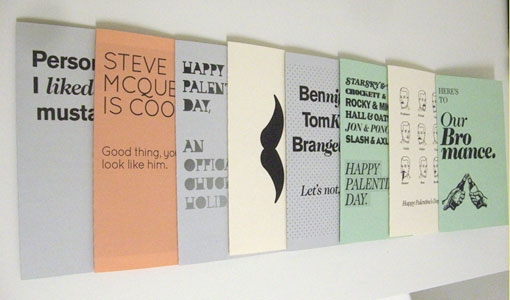 Greg from Able emailed yes­ter­day to tell about their lat­est project, and it's pretty awe­some. Palentines is a set of eight free down­load­able, print­able cards that you can use for your own Valentines Day fun. In their own words:
"February can mean dif­fer­ent things to dif­fer­ent peo­ple. For us it means cel­e­brat­ing rela­tion­ships, with­out them the world would prob­a­bly end. And that is where the idea of giv­ing away Palentine's were born. (That and those awe­some Valentine's bags we used to tape on our desk in grade school.)"
Check out the com­plete set and down­load yours right here.