Here is a brand­ing pro­gram for a Madison Museum of Contemporary Art exhibit, designed by Hiebing.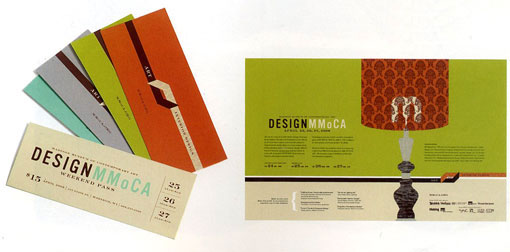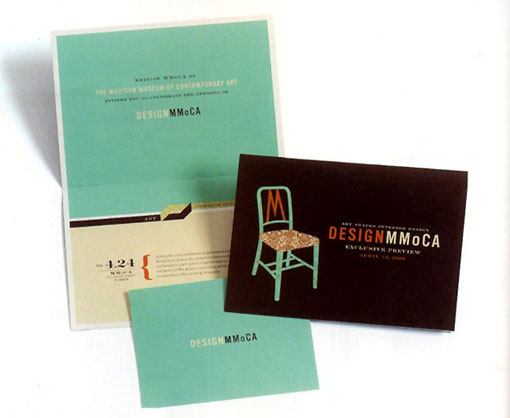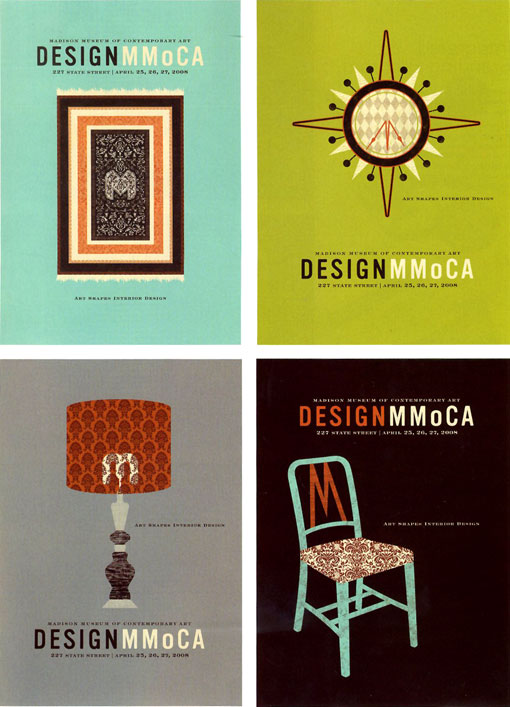 From CA: "The Madison Museum of Contemporary Art asked us to help pub­li­cize a first of its kind exhibit. Design MMoCA for which inte­rior design­ers were invited to cre­ate liv­ing spaces around art from the museum's per­ma­nent col­lec­tion. The result was a series of printed pieces using color, pat­tern and tex­ture to cre­ate illus­tra­tions rep­re­sent­ing key ele­ments of inte­rior design. In a nod to the exhibit's con­cept, the illus­tra­tions con­tain the let­ter­form M from MMoCA"
Update: Nate wrote to tell us about the name change update so it is reflected above. Thanks Nate!