A cou­ple of projects by the always-excellent Design Army: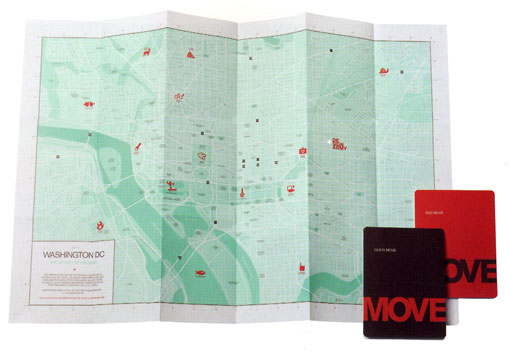 From CA: "There are many moves you can make in life, and in a city like Washington, DC, where every­one is watch­ing, you have to be care­ful. The Design Army mov­ing announce­ment points out all the pit­falls of our polit­i­cal pop­u­la­tion except for one — Design Army's new address which is high­lighted with a die-cut star to mark our new head­quar­ters." Map mea­sures 4.5 x 6 folded, 27 x 18 flat and printed in trade­mark spot col­ors brown, red and mint.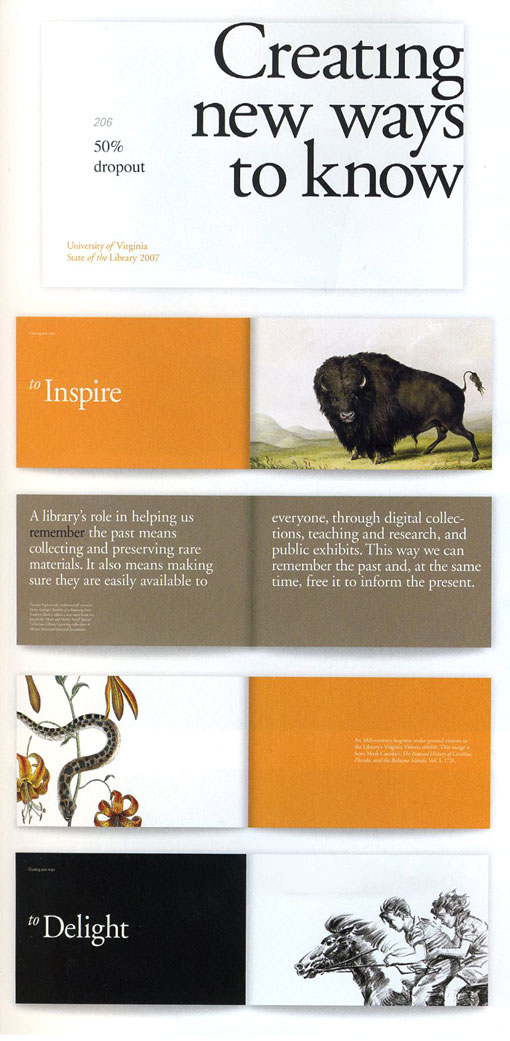 Annual report design for the University of Virginia Library. From CA: "The University of Virginia's Annual Report takes an artis­tic look at the chal­lenges of sav­ing and restor­ing the col­lec­tions, what obsta­cles the library will face in the com­ing years and offers a fresh per­spec­tive on how to be kind to bor­rowed books." 64 pages, plus cov­ers, 5 x 8, 4-color plus 2 spot col­ors, and black foil stamping.