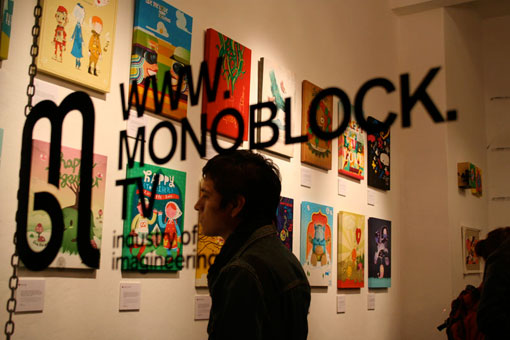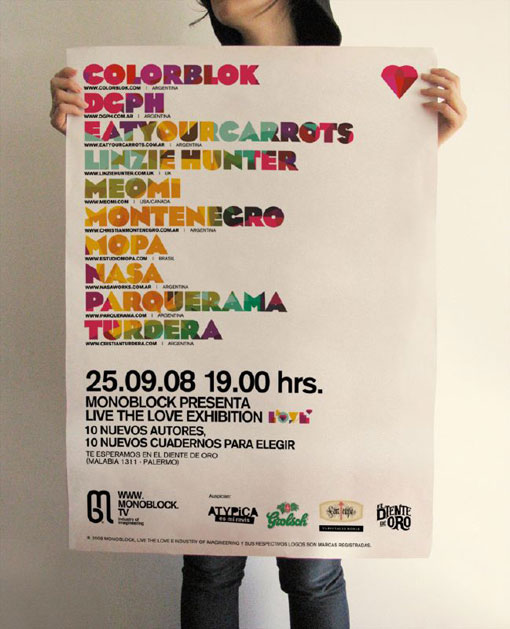 A month or so ago I came across the above poster designed by Linzie Hunter for Monoblock's Live the Love exhi­bi­tion and was imme­di­ately intrigued. The exhi­bi­tion debuted the art­work from their designer note­book series, fea­tur­ing designs by artists such as Mopa, Colorblok and DGBH. You can see a few of the cov­ers below and the rest of the set right here.
So far I haven't been able to find a U.S. stock­ist, but I'm keep­ing an eye on Monoblock's site for info. If any one knows any­thing dif­fer­ent please let me know and I'll post an update.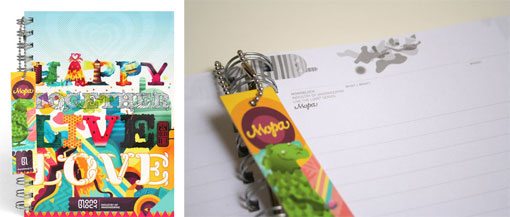 Update: As per Linzie's com­ment below, she wasn't actu­ally behind the design of the poster, just one of the notebooks.