As a Boston native, Christmas shop­ping in Downtown Crossing was an annual rit­ual for me. So I was really excited to come across this project that branded the area. From what I gather, the large-scale brand­ing and urban plan­ning project was com­pleted by 160over90 with the help of Able.
Here is some of what Able came up with: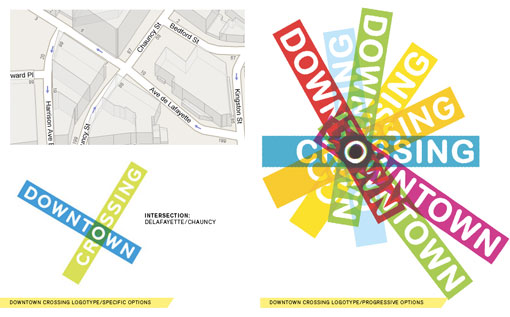 And here is where 160 over 90 ended up: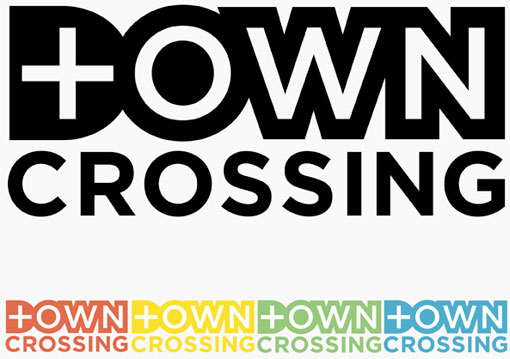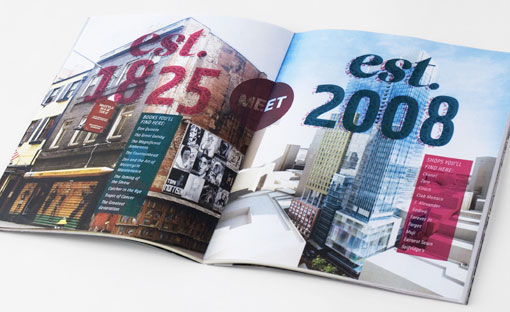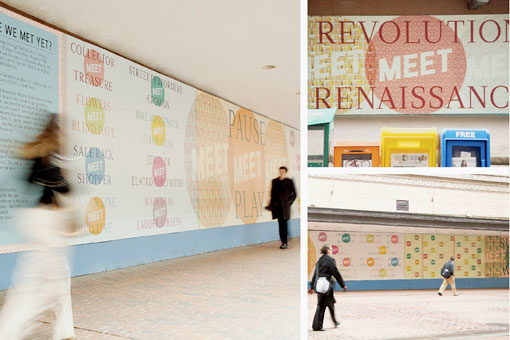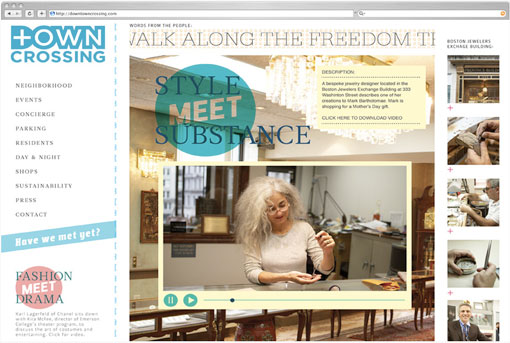 Personally I think I pre­fer the direc­tion Able was head­ing in with the logo. I think you read the final logo as "Down Crossing". The "town" part doesn't come across very well and the the "T" within the "D" reads more like a plus sign than an actual let­ter. But I do really like the sup­port­ing brand­ing — it cre­ates a fun vibe that is indica­tive of the area. I also think the "blank MEET blank" lan­guage is a really fun idea. It makes per­fect sense and has end­less pos­si­bil­i­ties for expan­sion. Can't wait to check it out for myself on the next trip North.