Here are a cou­ple of shirts that caught my eye in the Graniph new arrivals. Unfortunately, they can­not ship out­side of Japan at the moment due to site main­te­nance, but they should be back up and run­ning soon.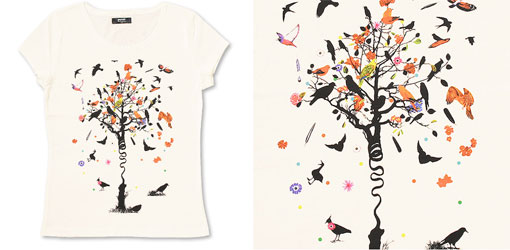 Bird Flash, $28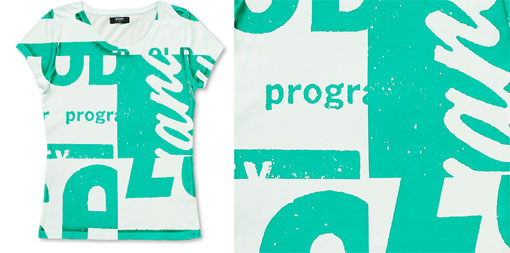 All Typo, $28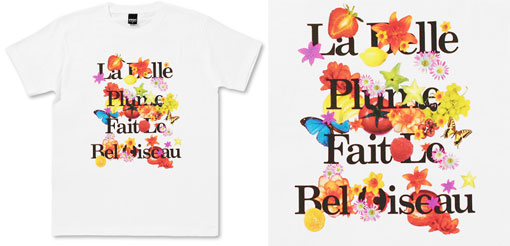 Fruits World, $28 (Text reads: "Beautiful feath­ers make a beau­ti­ful bird"
Update: Chris from Graniph com­mented on this post to let me know that they are now accept­ing International orders once again! Check the com­ments below for more details.