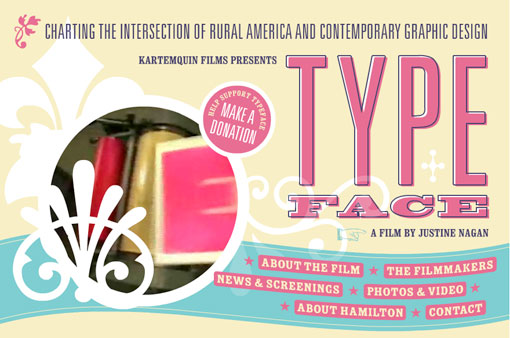 A new doc­u­men­tary pro­duced by Kartemquin films, "Typeface focuses on a rural Midwestern museum and print shop where inter­na­tional artists meet retired crafts­men and together nav­i­gate the con­ver­gence of mod­ern design and tra­di­tional technique."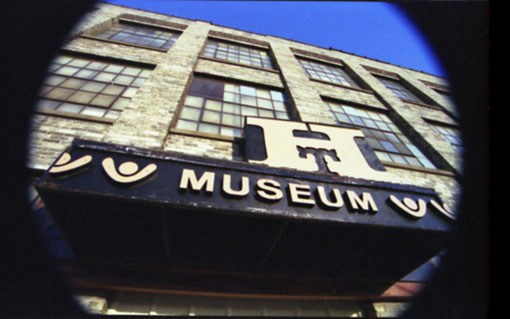 The sub­ject of the film, Hamilton Wood Type Museum, looks pretty amaz­ing — it houses over 1.5 mil­lion let­ter­forms! I think I might go into shock in a place like that. In addi­tion to their daily tours, it looks they con­duct work­shops from time to time, and they also have a few items avail­able in their online shop.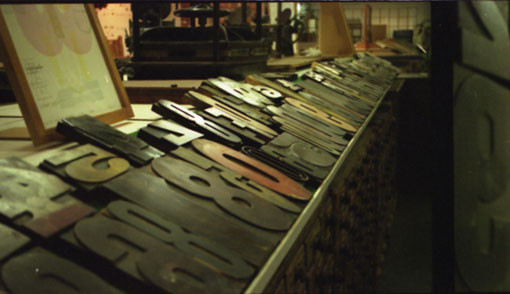 The film is cur­rently in the final edit­ing stages. Kartemquin is try­ing to raise funds to com­plete the process, and so are host­ing a screen­ing and fundraiser this Friday night in Chicago. Check here for more infor­ma­tion. If you can't make it to the event, you can also make a dona­tion in sup­port of the film right here via Paypal.