There's noth­ing I don't love about the design of these books — their com­pact size, the col­ors, their com­mon design ele­ments and, this goes with­out say­ing, the pat­terns. The top­ics are also, of course, extremely per­ti­nent for any­one in business.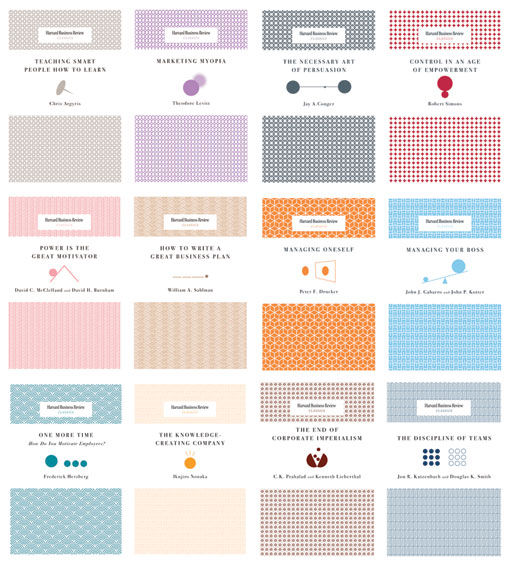 First seen in Kelly Blair's port­fo­lio, a lit­tle Amazon search also led me to find quite a few of them avail­able for pur­chase. See the links below for each:

Make sure to check out the other pieces in Blair's abun­dant port­fo­lio. I kept think­ing I was near­ing the end, but more kept com­ing. And each project is just as smart and well-designed as the onebefore.
via swiss­miss