Love the new If You Could prints for August, designed by Jason Munn and Rob Ryan. In case you haven't heard of the series, it is a monthly print release from London-based stu­dio, HudsonBec. The two artists — one estab­lished and one emerg­ing — use just 2 col­ors to design a screen­print in response to the ques­tion, "If you could do any­thing tomor­row, what would it be?" You can see all of the past prints right here.
The project started in 2006 as a lim­ited edi­tion diary, and con­tin­ues to be pub­lished in that for­mat. Unfortunately the sub­mis­sion dead­line for 2009 is today, so unless you can work fast, you'll have to wait til next year to get your­self included.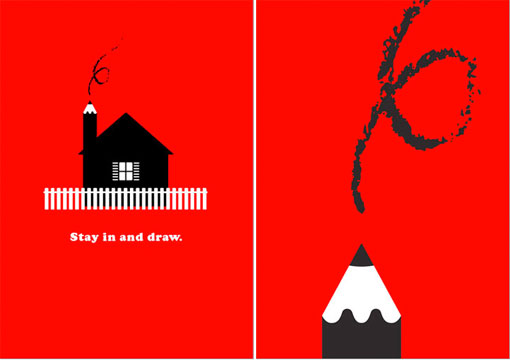 Jason Munn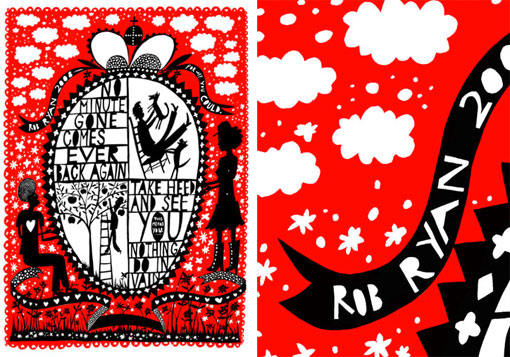 Rob Ryan
Check out more work from Jason Munn here, and Rob Ryan on his site, blog and etsy shop.