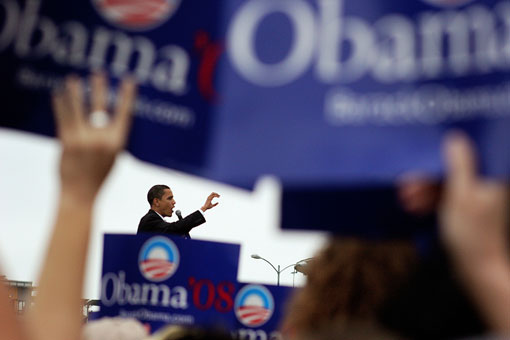 Image from Mr. Wright
This site com­piles all of the graph­ics and imagery cre­ated in sup­port of Barack Obama, which is pretty awe­some to see all in one place. But I'm not sure call­ing it "Obama Porn" was really the best choice. Regardless, you have to admit — whether you're an Obama sup­porter or not — that some excel­lent design­ers and artists have devel­oped some really great work in honor of his cam­paign. And that's not to men­tion the highly pol­ished and well-executed Obama '08 brand­ing itself.
On a semi-related note, I came across this beau­ti­ful info­graphic on swiss­miss yes­ter­day. Designed by XPLANE, the graphic demon­strates how Obama has rev­o­lu­tion­ized cam­paign finance. It's pretty amaz­ing to see the num­bers involved…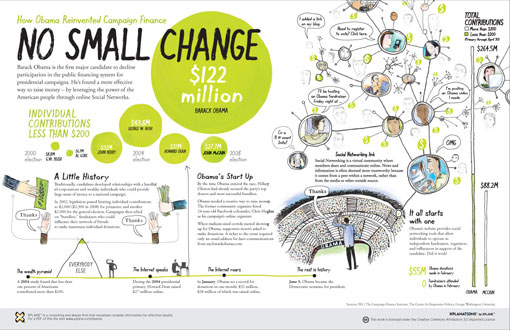 See plenty more Obama Porn (if you really want to call it that) here. And down­load other for­mats of XPLANE's ver­sion of the info­graphic here.
via Quipsologies