I know most peo­ple have heard of Threadless, but Naked & Angry, another skin­ny­Corp com­pany, is lesser known. Here instead of t-shirts, you sub­mit pat­terns for judg­ing and scor­ing by users of the site. Then if ranked high enough, they will be made into prod­ucts such as wall­pa­per and neckties.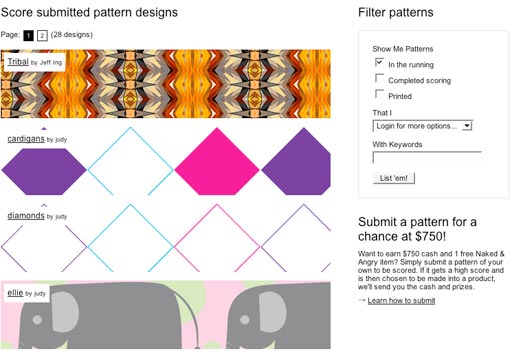 Currently they have 5 wall­pa­per pat­terns and 5 neck­ties avail­able for sale. The turn­around time is much slower than Threadless. But accord­ing to this recent Inc. arti­cle, they plan on revamp­ing the site soon by expand­ing the prod­uct range to include hand­bags, wal­lets, and din­ner­ware, with a new prod­uct launched each month.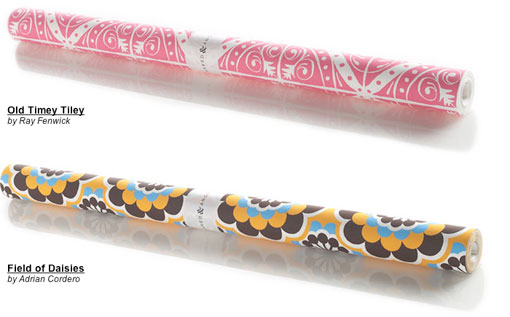 They also have a great blog (although it hasn't been updated in awhile) about pat­terns and pat­tern design.