I was dis­ap­pointed to learn that the new sea­son of Flight of the Conchords will be delayed until the fall because of the writ­ers' strike, but these new posters may tide me over. (Click the image for a larger view.)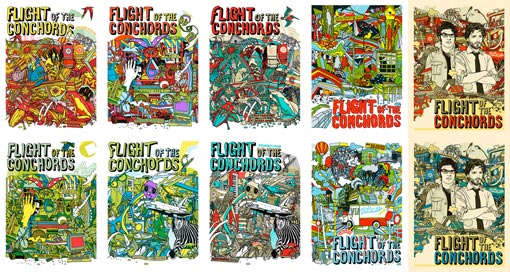 This one's my favorite: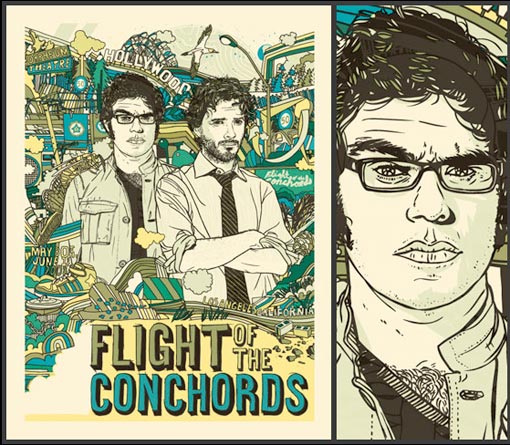 Designed by Tyler Stout, they've been sold on the band's recent tour and will be avail­able from his site some­time around June 20th. Make sure to get on the mail­ing list for more details.
Via OMG Posters